REFLECT REFRESH  RETREAT
R3 is an All-Inclusive Luxury Pamper Event that will revitalize your mind, body, and soul. You'll experience exquisite meals by your very own culinary team, fun in the sun without lifting a finger, tools for healthier and happier lifestyles, an onsite therapist ready to take those healing dives with you, celebrity style massage services, you'll create sisterly bonds that last a lifetime, and so much more!
Give yourself permission to learn, laugh, and experience opulence like the queen you are! (MAY 13-16, 2022)
Hello? Girl YES!
That's right! You will have four days of opulence!
From pampering to relaxing, selfcare to a little bit of site-seeing, we have designed this experience just for YOU!!
When was the last time that you were responsible for
ABSOLUTELTY NOTHING?
When have you ever REALLY been able to take a guilt-free break
just for YOU? 
You are a WOMAN!
You are a LEADER! 
You are the MOTIVATOR!
You are everybody's GO-TO!
The world is NOT giving you any breaks so you HAVE to TAKE your own!  
LADIES, this event was designed SPECIFICALLY for YOU! 
" It's a place were you can truly let your hair down and be yourself with no judgement." – La Tisha Brown
"Each aspect of the title will be experienced during the retreat!" – Dr, Yvette Harris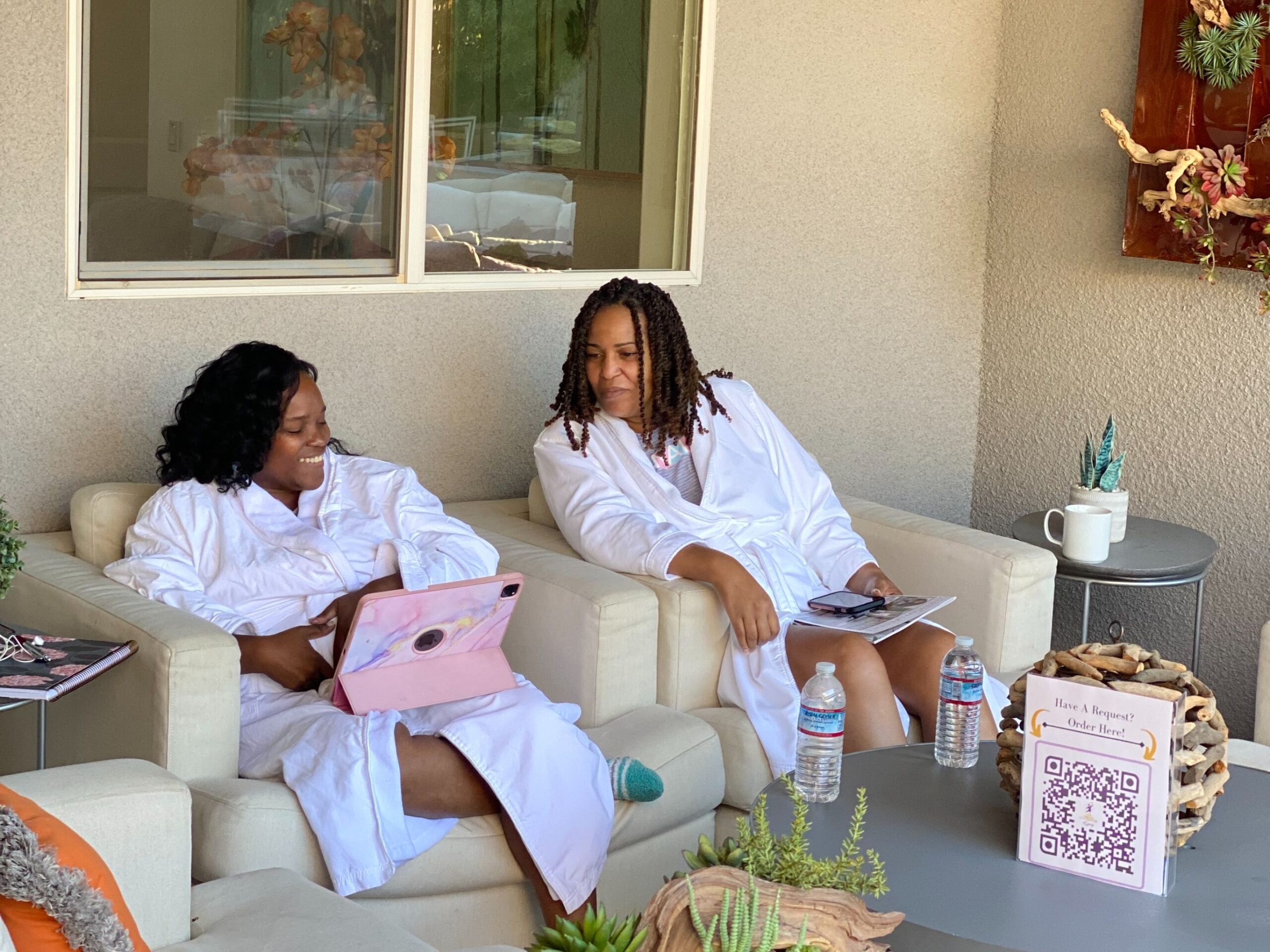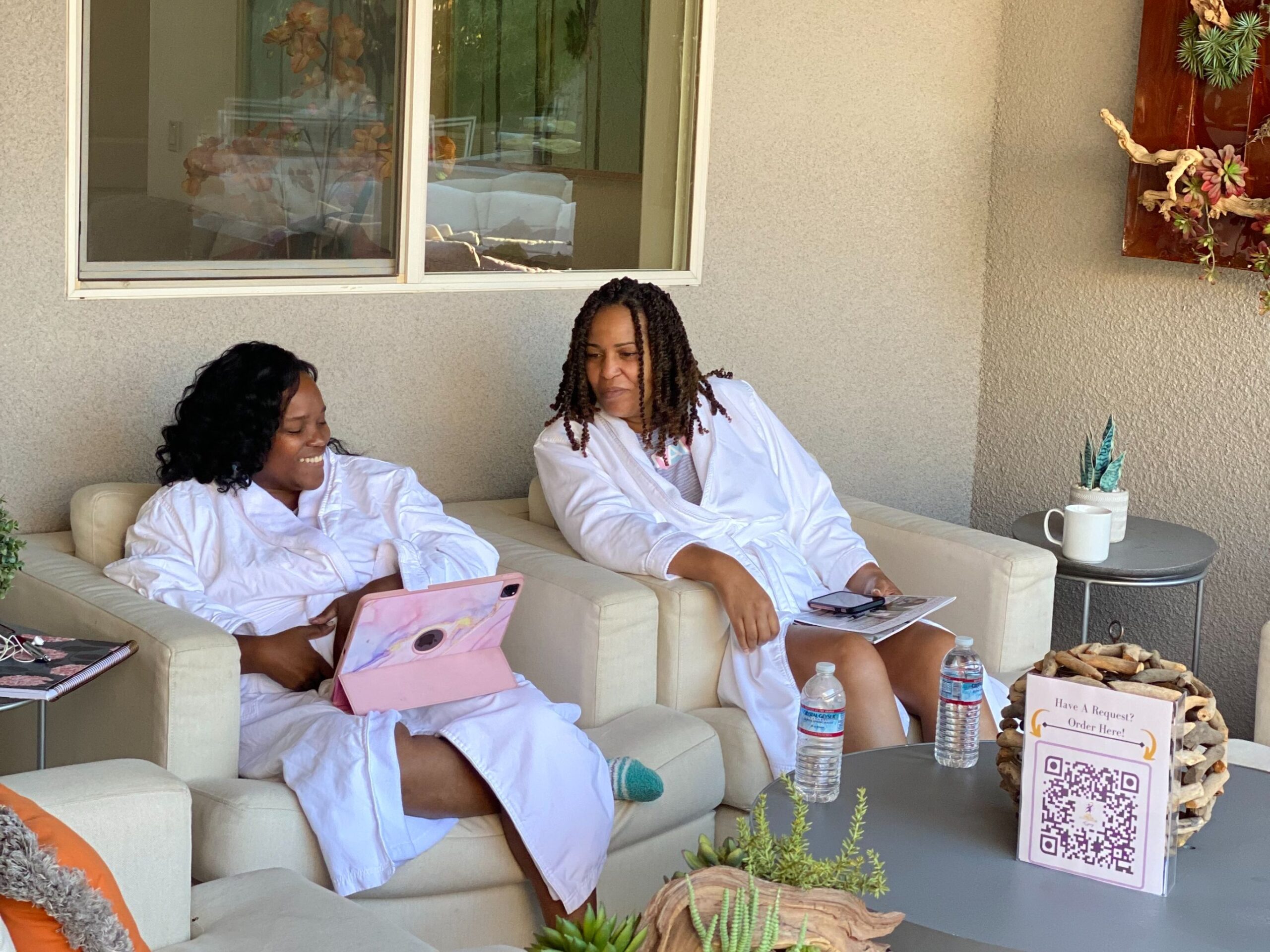 Can You Imagine?
Imagine 
having all of your meals freshly prepared by a dedicated Catering Team!
Imagine 
having Manly Handz Massage Services!
Imagine having full access to a loving therapist whose mission is to listen and to support you!  

Imagine being encouraged to relax in the jacuzzi!
Imagine having snacks delivered to you wherever you are!
Imagine exploring your creative side with a custom Sip & Paint!
(alcohol and non/alcoholic beverages included)
Imagine 
having time for games and fellowship with likeminded women!
Imagine 
having your physical being nurtured with Zumba & Stretch Calming Exercise Lessons
Imagine 
learning new life skills and tips for your family's success with less stress
Imagine 
having a sacred space for Prayer & Meditation without interruption!
This is what you deserve!

A Dream Cultivator 

Enterprises

 Exclusive Experience.

 
Let me give you a peek at the last two years experiences …
For the past two years, ladies have come together to take a break from their busy schedules.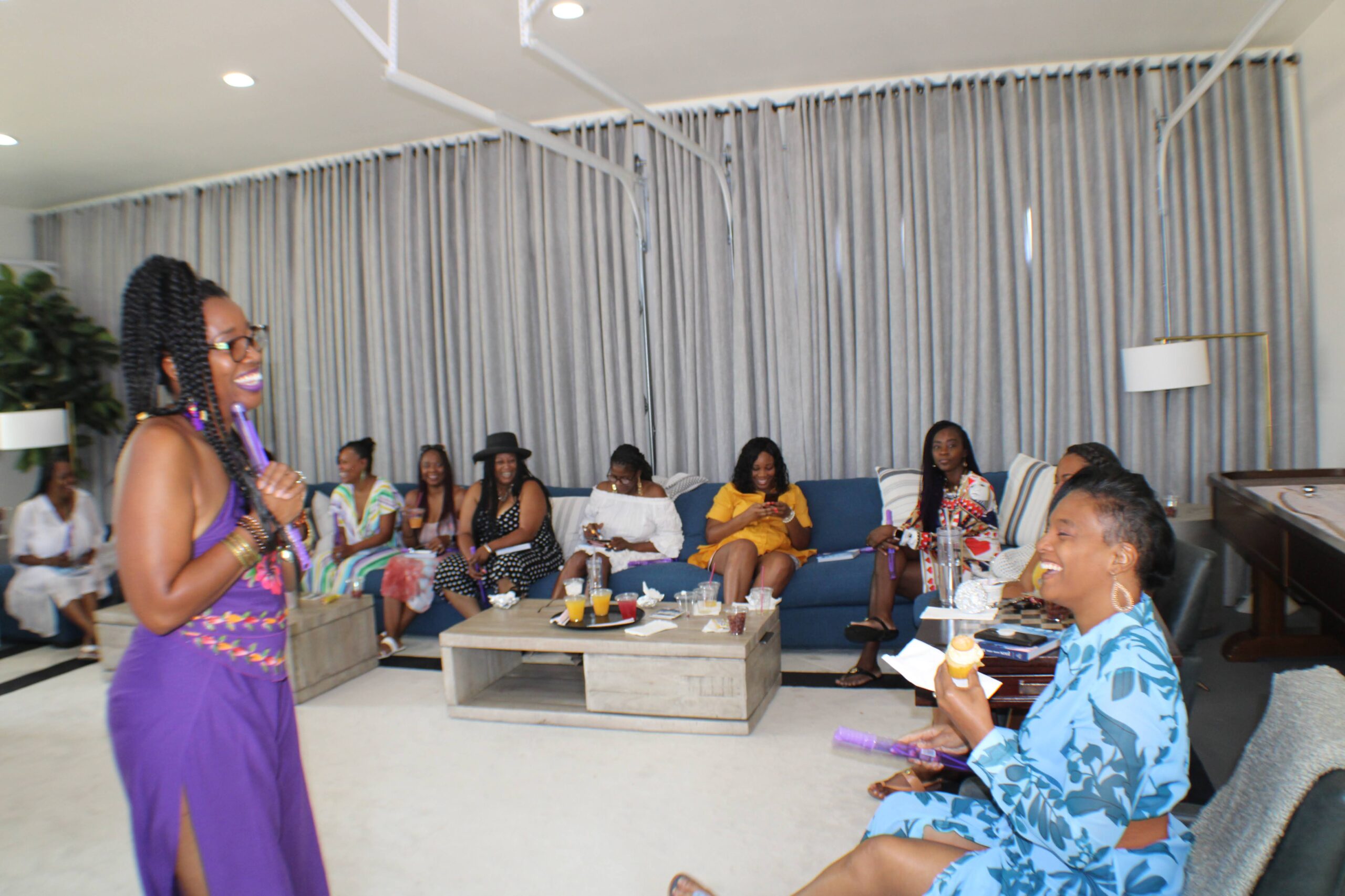 Each time, they were

 
greeted
 by a team of pampering professionals and

 
myself
.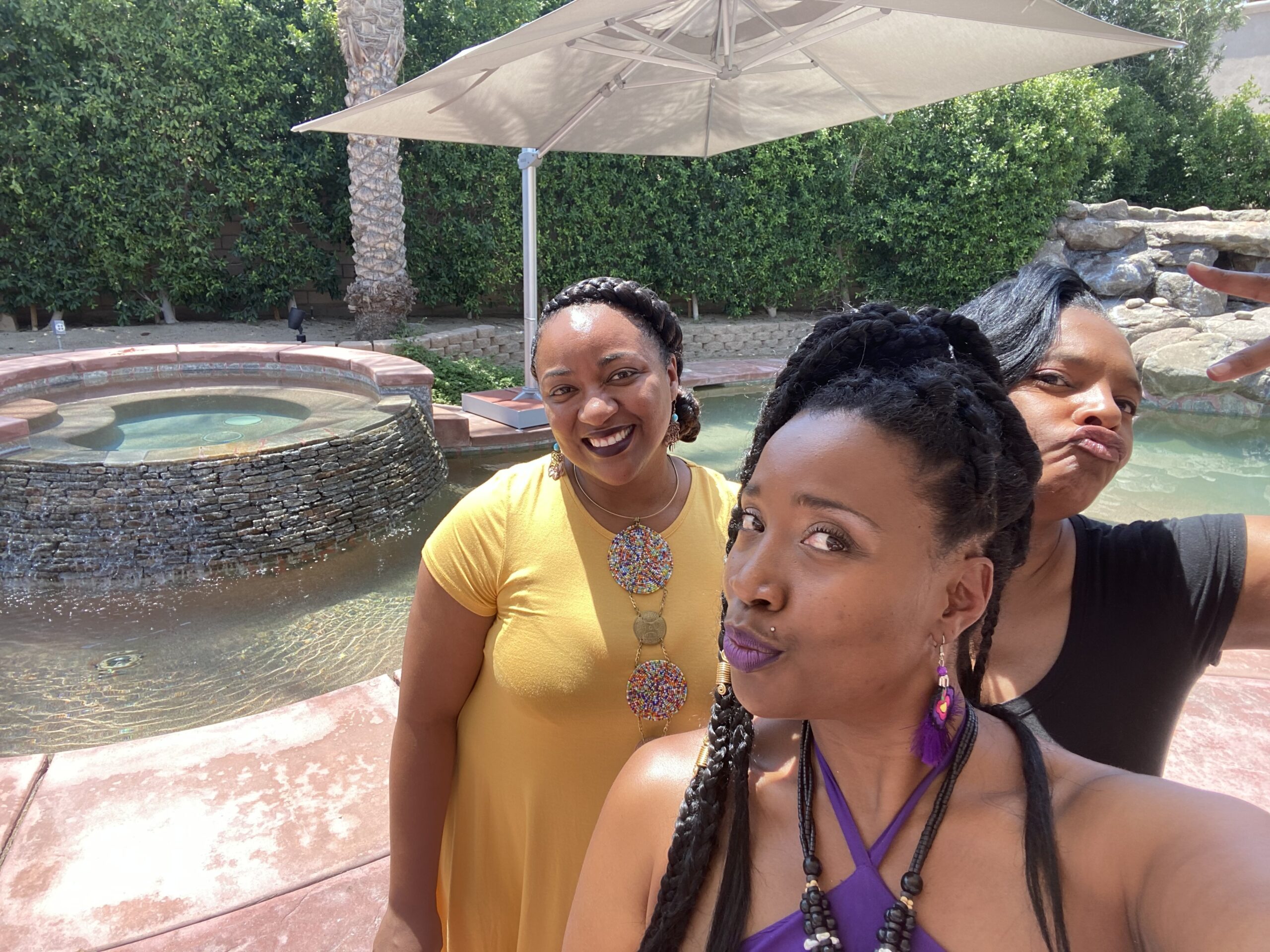 Together
 we talked, laughed, danced, played, and even shared a few tears.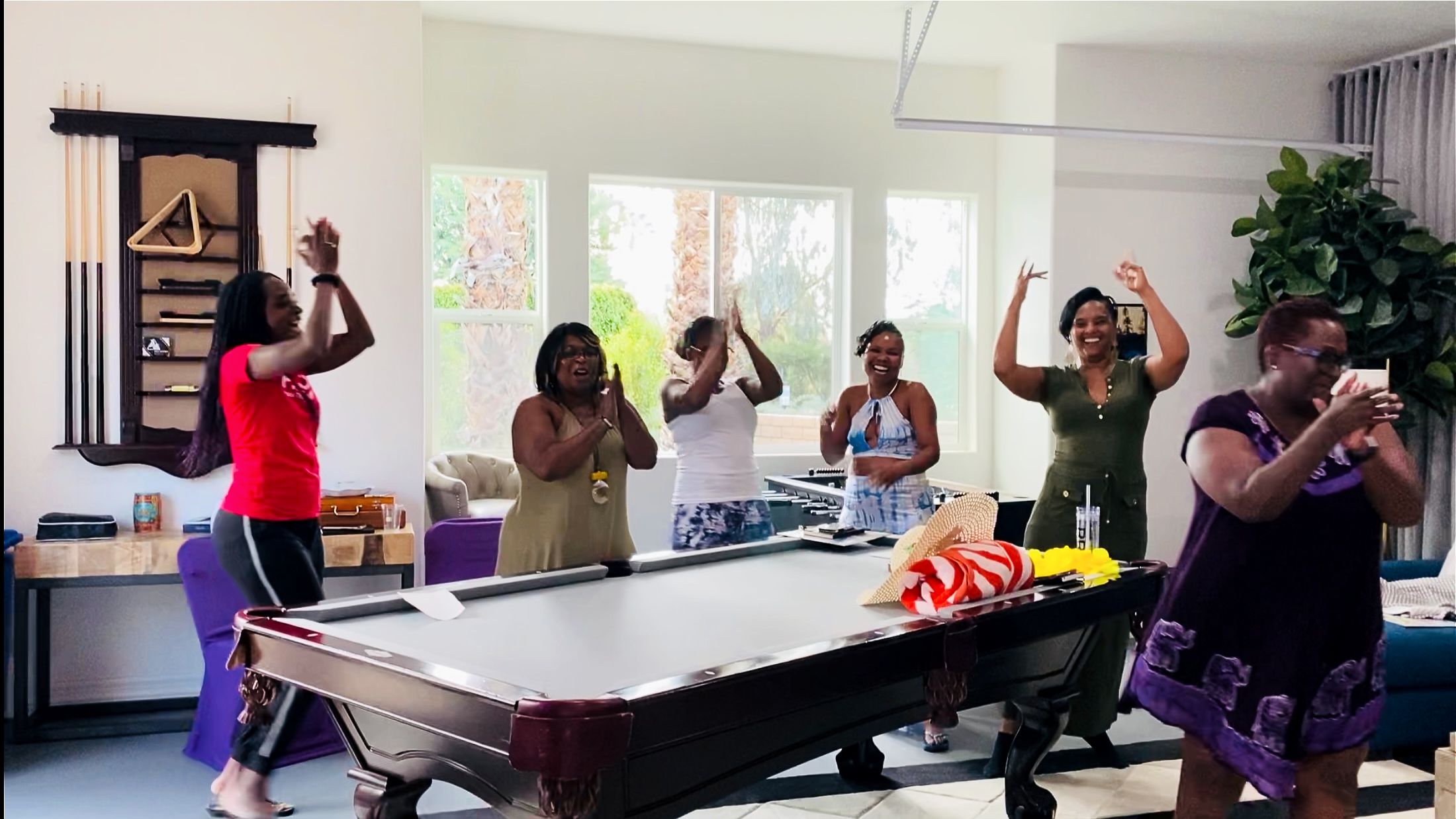 They were able to
 release their stress and reaffirmed

 
their
 greatness.